Meet the Team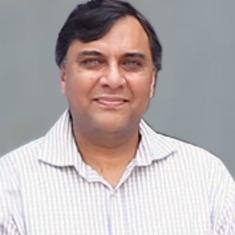 Director of Human Resources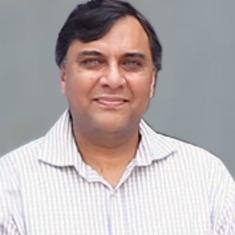 Faisal Kheiri
Designation: Director of Human Resources
Email: faisal.kheiri@lums.edu.pk
Extension: 8173
I am a goal-oriented and result-focused professional with extensive experience in multiple business sectors. LUMS is an amazing place to work, it offers a lot of learning opportunities for both professional and personal growth, and collaboration with different teams/departments enables the exploration of varied interests. LUMS rarely feels like a traditional workplace because of supportive colleagues and a comfortable office environment. LUMS has something for everyone: professional trainings, recreational events, fitness facilities, restaurants and so much more! I am glad to be a part of the LUMS family!

Mr. Ahmed Nadeem

Accessibility Lead, Centre for Accessibility & Inclusivity

Having a Policy Analyst background triggered my interest in providing service to the people for their good, as they see it. My aim, basically, is to provide all the in-house facilities and support to all the academic activities conducted at LUMS. For me, it is an endless experience of vast learning and respect for new ideas that encourage critical thinking. The best part about working at LUMS is that it offers a professional culture of openness and practical exposure that introduces new pathways for young professionals. No place could have given me better exposure to my professional and personal life overall than LUMS. It is not just a workplace but a recognition that I now possess. Apart from really enjoying doing work, I love working out and LUMS offers one of the best gym facilities to its community.

Ms. Sehar Ejaz

Team Lead - Academic Facilities

During my time at LUMS, I have witnessed significant personal and professional growth. The institution offers excellent training programs and opportunities to enhance skills and knowledge. What I appreciate the most about working at LUMS is the positive work environment and the opportunity to work alongside some of the brightest minds in the country. It's truly inspiring to be part of an institution that is dedicated to creating a positive impact on society through education and research. 

Ms. Shemiah Parshad

Stewardship Specialist, Office of Advancement

I am Fatima Iftikhar and I work as an Educational Developer and Co-Lead for Partnerships at the LUMS Learning Institute. I feel privileged to be working at LUMS as it continues to provide an enriching and supportive work environment for my intellectual as well as professional growth. LUMS's culture emphasizes the importance of collaboration, innovation, and personal growth and that is how I have been thriving in my role for the past three years.

The best thing about my experience at LUMS is that it provides me with a safe space where I feel inspired to explore my interests while being connected to a supportive network of colleagues and mentors. Considering this healthy work environment, I take immense pride to be working at LUMS.

Ms. Fatima Iftikhar

Co-Lead Partnerships & Edu. Developer, LLI

I have been working at LUMS for more than a decade now and thoroughly enjoy the work that I do. Throughout my time here, I have found the necessary support and opportunities both at and through LUMS to fulfill and grow in all my roles: teaching, research, and service/admin. This support has been much more than just monetary. It is underpinned by the mentorship and collegial atmosphere across all departments at LUMS that makes working here an above-par experience.

Dr. Hadia Majid

Associate Professor & Department Chair of Economics, MGSHSS

I have been handling the SAP portfolio at LUMS since 2016 and LUMS has given me the autonomy to lead the change and become the first university in Pakistan that migrated SAP to the latest platform in-house. I have had a strong association with LUMS, both as a student and staff member, and I must say that LUMS culture is exceptional. Overall, I am extremely happy working at LUMS. LUMS has provided me with many opportunities to learn and grow, and I am grateful for the autonomy and support that I have received from the institution.

Mr. Muhammad Qayyum Ahsan

Manager SAP, Information Systems & Technology
Diverse Workforce
HR at LUMS believes that diversity leads to better decision-making, increased creativity, innovation, and improved performance, also creates a more inclusive and positive work environment, which can help us to retain and attract top talent. Our employees are our strength and are lending their various areas of expertise to help the University with different diverse backgrounds and perspectives. Every employee plays a key role in shaping and expanding our mission and we are committed to nurturing talent and supporting personal and career development. Our diverse workforce of professionals are highly respected experts who bring talent, experience, and passion to their fields. LUMS not only focuses on hiring a diverse workforce but also created a culture of inclusivity where all employees feel valued and supported. We closely work with our Office of Accessibility & Inclusion to offer training and workshops on diversity and inclusion, create employee resource groups, and implement policies that promote fairness and equality.
Our Values
Our core values make us who we are and play a vital role in defining our guiding principles and ethics. These shared values are at the heart of everything we do and are embodied by every member of our diverse community. They help us to create a positive and cohesive work environment and also is important for building trust with our associates.
Academic Freedom
Excellence
Integrity
Tolerance
Diversity
Merit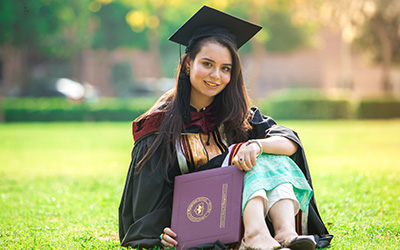 Academic Freedom
We believe in the pursuit of knowledge and value the freedom to explore different disciplines without borders. We respect the right of our community members to express their ideas and encourage freedom of thought.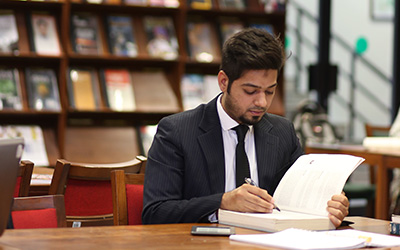 Excellence
We strive for excellence in all our activities; from the creation of new knowledge through scholarship and research to utilizing our learnings for the benefit of society.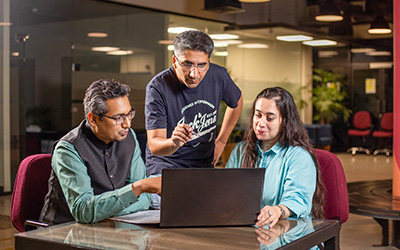 Integrity
Integrity is the cornerstone of our philosophy and an integral part of all our interactions.
 We hold ourselves to the highest standards and inculcate a culture of ethical conduct, trust, respect, fairness, and develop the same commitment in our students to ensure that they are responsible global citizens with strong character.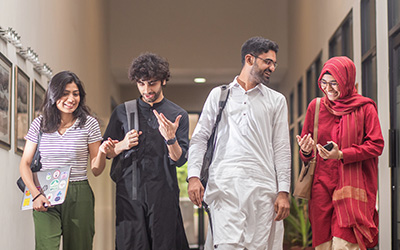 Tolerance
We are committed to creating a positive and safe environment that thrives on freedom of thought. Our community members are encouraged to express a unique point of view and engage in a polite and respectful exchange of ideas and opinions.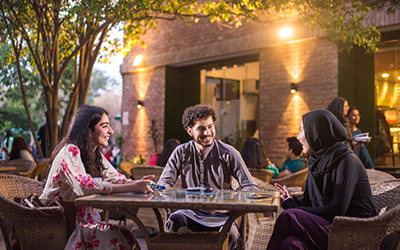 Diversity
 Our diversity is our hallmark feature that enriches our community's experience. This is evident in the variety of programmes, disciplines, and the different viewpoints, ethnicities, and minorities represented on campus.
 Our exchange programmes and multicultural platform enables our students to embrace diversity and develop a broader perspective on collaboration.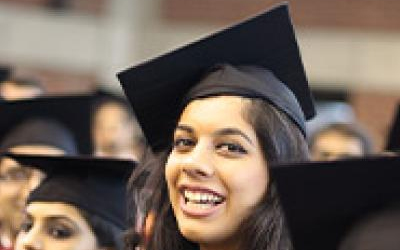 Merit
LUMS adheres to merit as the sole criterion in its decision-making. This applies to all aspects of its operations, from the selection of faculty and staff to the admission and evaluation of students.
Our Vision
To become a world-class leader in Human Resources Management through:
Our commitment to reach excellence in providing reliable Human Resource services of consistent high quality to our employess.
Our passion towards learning and continuous improvement.
Our focus towards adopting global Human Resource best practices and technologies.